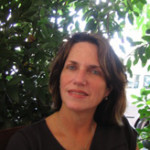 Professional consultations in design, reconstruction and color are a forte of White's work. Whether a simple rearrangement of your room or rooms, a color selection for a room, or an interior/exterior whole-house scheme or full-on business application, your environment will convey the mood or invitation you desire.
White's work can streamline your commercial or residential construction, reconstruction, design, color and landscape into a cohesive design plan. She can develop a plan that will save you time and money in lieu of having to deal with numerous contractors.
You are a phone call away from a no-obligation visit to your home or business where White can assess your needs and suggest a direction for your project.